Services
At C&C Construction Group, we offer our customers a diverse range of services. Because we are a multi-discipline contractor, we not only provide expertise in many fields, but we are also able to save our clients up to 27%, depending on the project.

From our Design Build service to our Maintenance and Facility Management services, and everything in between, C&C Construction Group has the knowledge, the skills, the equipment and the facility to manage our projects efficiently, safely and productively. What does this mean for our customers? Simply, their projects are done right, and in the most cost-effective manner.

Click on any of our services listed on the left side of the page to go directly to the information relating to that service.
Electrical
C&C provides knowledgeable and experienced in house management including design, engineering, construction and project management. With our diverse force of over fifty qualified trade's people, we can provide you services ranging from residential installations to industrial and high voltage substation installations. More in depth descriptions include:
Pole Line Construction
Substation Supply and Installation
High Voltage Cable Design and Installation
Substation Maintenance
Fire Alarm & Communication Systems
Power Distribution, Lighting and Heat Tracing
Fiber Optic Installation and Testing

C&C can accommodate projects ranging from $1,000 to $10,000,000 and provide you with substantial savings and/or optional pricing to maximize your dollar value. We provide on call service 24 hours a day, 7 days a week. We strive for perfection, with the end result of total customer satisfaction.

For more information, contact Ed Braithwaite
High Voltage
C&C is a qualified line construction contractor, providing expertise in design, construction and maintenance of High Voltage distribution systems. With a large inventory of replacement power fuses and equipment we provide 24-hour emergency services to the industrial and utility market place. We have a substantial fleet of Ariel devices, RBD's, stringing and tensioning equipment ideally suited to the varied demands of the industry. We cover all areas of construction and maintenance including: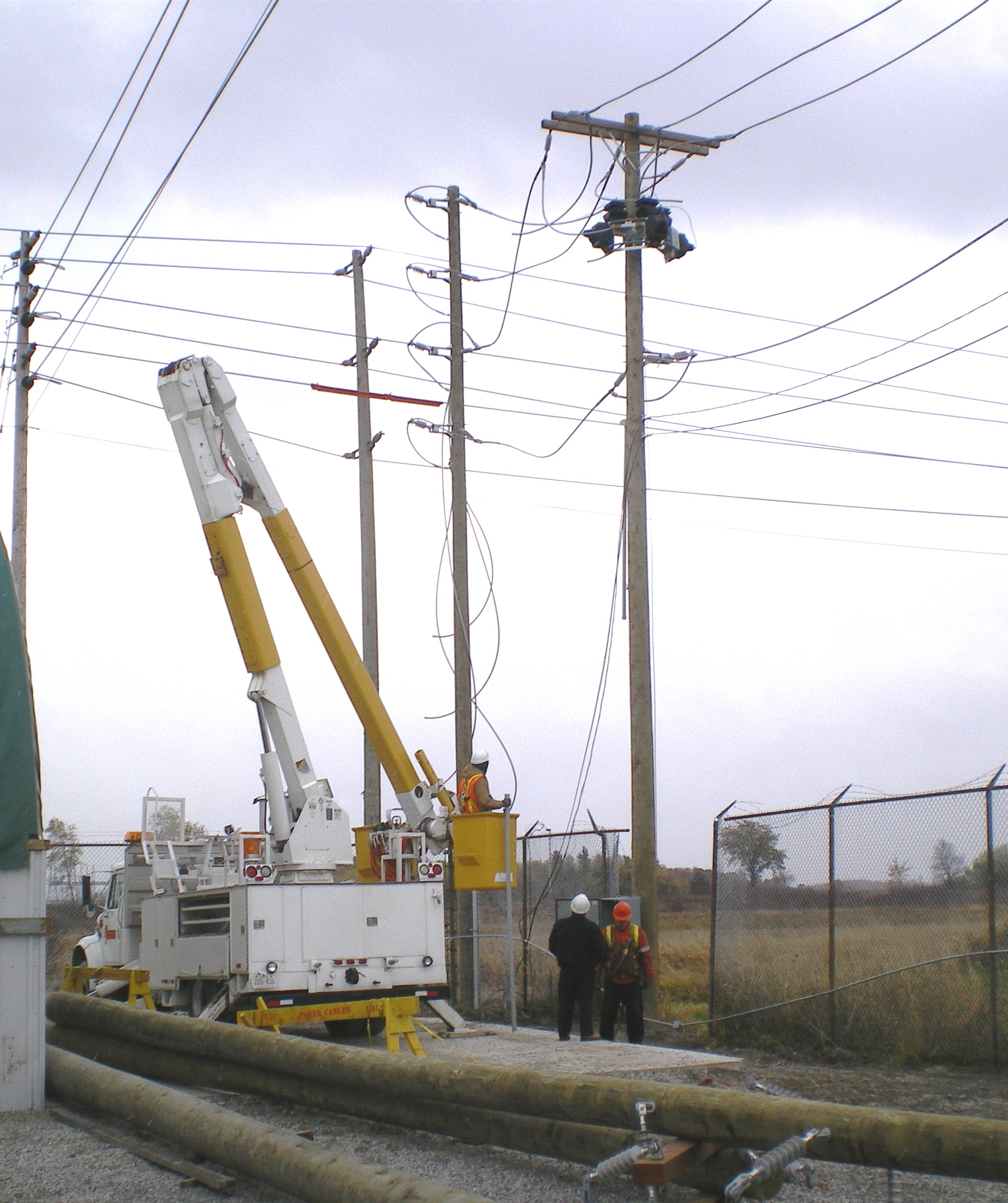 230KV Lines and Substations
Structures and Pole Lines
Underground Vaults and Stations
Cable Installation
Transformer Installation and Testing
Cable Bus Installation and Modification
Cable Locating and Repair
Pothead Repair and Replacement
Lead Cable Work
Splicing and Repair
Relay Installation and Calibration

C&C can accommodate any size project by providing both skilled management and trades personnel who develop and implement timely and cost effective solutions. We offer 24-hour service for any emergency situations.

For more information, contact Ed Braithwaite
Mechanical
C&C provides expertise and qualified trades people that covers all facets of mechanical construction. We provide process, air, water and deluge piping for both industrial and commercial applications. From design and fabrication to welding, testing, quality assurance and control, we endeavor to provide full service cost effective solutions.

As a minimum, we cover the following mechanical construction:
Process Piping and Equipment Installation
Skid Fabrication
Vessel and Support Installation
Shop Fabrication
Valve Rebuilds
Valve Repair and Replacement
Instrument Calibration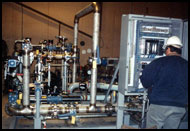 C&C provides complete turnkey project execution that enhances scheduling and timely cost effective project completion. We endeavor to ensure the best quality and value for every project.

For more information, contact Ed Braithwaite
Instrumentation
C&C assures you the best in technology and experience for your instrumentation needs. We stock a vast selection of test and calibration equipment, and employ qualified instrument specialists to service your requirements. From system design and installation to testing and calibration, total plant instrument upgrades to commissioning and start-up service, we are available 24 hours per day, 7 days per week to accommodate your schedule. With a more detailed indication of the services we can provide, the following is but a small summary of our vast specialized services: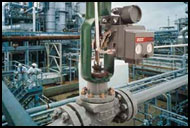 P.L.C. Fabrication
Digital Control Systems
Analyzer Installations
Instrument House Fabrication and Installation
Process Tube and Tube Bundle Installation
SCADA Design and Installation
Testing and Calibration
Troubleshooting and Repair

Our knowledgeable trades people will provide you with the highest quality workmanship, assuring you on-time project completion and substantial turnkey savings.

For more information, contact Ed Braithwaite
Civil/Heavy Construction
C&C employs knowledgeable trade's people with years of experience in all aspects of civil construction including: Residential Foundations, Industrial Manufacturing Foundations, Duct Bank Installations, Road and Sewer Construction. We can provide you with the workmanship and experience necessary to achieve complete satisfaction and on time scheduling. The following is a more comprehensive list of our civil construction experience: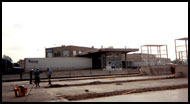 Site Clearing & Grading
Industrial Excavation
Footings and Foundations
Cooling Tower Construction
Road & Sewer Construction
Boring
Dykes and Ponds
Shoreline Reconstruction
Electrical Duct Bank Installations


C&C can provide you with complete construction design and field co-ordination to ensure a smooth and successful project completion. We are available and on call, 24 hours per day, 7 days per week for whatever you require.
For more information, contact Ed Braithwaite or Chris Braithwaite.
Project Management
Our many years of general contracting, covering turn-key and fast-track projects has given C&C the ability to offer an overall service that substantially reduces construction costs. This is achieved by being able to determine the best price and use of resources for the work.
As an example, sub-contractor pricing may be more economical due to market conditions or skill availability. Being able to combine a complete operation under one umbrella reduces redundancy, manpower, overhead and trade overlap. Savings to clients can range from 17% to 27%, depending on the particular project.

For more information, contact Ed Braithwaite
Engineering Services
C&C Construction provides a full line of engineering services for reviews of existing systems, modifications and upgrades to existing facilities and equipment, and new projects.
Our Engineering Department has the ability to review your requirements and determine the most cost effective means to provide the required services.
Our design build services offer substantial savings from both a coordination and fast-track constructability perspective. Our Engineering staff provide constructability reviews on all projects we undertake
The services we provide include Design Studies, Design Specification, Design Review, Review of existing drawings and updates, Regulatory compliance assurance, and Autocad drawings and files.

For more information, contact Ed Braithwaite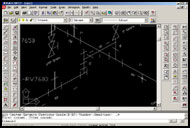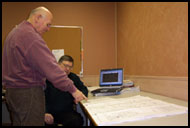 Behlen Buildings
C&C Construction Group is proud to be an authorized supplier and installer of Behlen Pre-engineered Buildings.
Behlen offers two options - Rigid Frame and Frameless. Rigid frame buildings can be designed, engineered and manufactured to suit the most demanding individual needs. They are not limited by "standard sizes", and can incorporate glass, wood, precast or masonry cladding materials.
Behlen Frameless buildings are supported by specially designed profiled steel panels engineered to match the strength of steel girders of the same length and weight. It allows you to achieve wide interior spans with total use of the building interior. Behlen offers four basic Frameless Steel building designs - Titan, Dubl-Panel, Single Panel and Convex.

For more information, please visit Behlen's website or contact Ed Braithwaite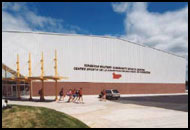 Maintenance
C&C offers a system incorporating maintenance planning and management, as well as document control and scheduling. This system substantially reduces production down-time and provides for pre-damage system maintenance. The system records the type of equipment, scheduled maintenance intervals, spare parts, and obsolete or upgraded items. The process also assists in document retention, and up-to-date drawings and manuals. The system further enhances testing procedures and legislative compliance.

For more information, contact Ed Braithwaite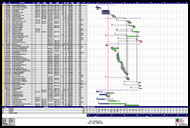 Snow Removal
C&C has been in the snow removal and ice control business for close to ten years, with property maintenance ranging from Industrial locations to Commercial and Residential complexes. We have quality equipment and experienced staff that can provide you with all of your facility maintenance requirements.
We also sell a full line of high quality plows, sander salters and replacement parts.
C&C can provide either scheduled or on call basis response to inclement weather. We are available 24 hours per day, seven days per week; to give you prompt service times. Let us move the snow for you. We are competitively priced, so save yourself and let us do the work! Give us a call and we'll be happy to give you a price!

For more information, contact Chris Braithwaite
Equipment Rental
C&C can provide you with various forms of equipment for your rental needs. From large heavy construction vehicles to small precise instruments, we house quality tools and equipment ready to go. As one of the industries largest contractors, we provide a large range of equipment for all trade requirements.
Our facility is situated in the industrial sector of Sarnia, close to all major thoroughfares and railway access. We are easily accessible and are on an on-call basis 24 hours per day, seven days a week. Give us a call. We can provide you with what you need, when you need it.

For more information, contact Ed Braithwaite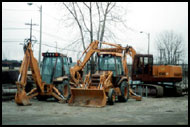 Hydralic Services
As our newest avenue of customer service, C&C can provide you with quality workmanship for all of your hose and hydraulic needs. We maintain a substantial inventory, own and operate quality equipment, as well as employ experienced staff to meet your requirements.
C&C can competitively price any and all hydraulic projects, with the guarantee of satisfaction of both our price and our workmanship. Give us a call or visit us at our Sarnia location.It's that easy. Let us help you out of your hose problems!

For more information, contact Ed Braithwaite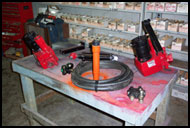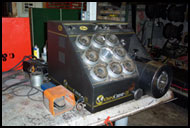 Facility Management
C&C is a significantly diverse trades company. With this in mind, we can provide you the client with substantial savings in facility management. We will begin by researching what works, through industry-wide benchmarking surveys. We will perform audits of your operations, to review its effectiveness and ways for cost reductions.
C&C will provide the disciplines we have in house for a fraction of the cost of outsourcing. As well, we can independently analyze the feasibility of outsourcing those services, which we directly cannot provide. The advantages of our Facility Management Program are the provisions of value added services and realized cost reductions, which serve to improve productivity. We will effectively protect and maximize your company's return on investment in its facility and its people.

For more information, contact Ed Braithwaite
Safety
A substantial amount of time and resources are directed towards achieving excellence in safety of all operations. Our program covers all safety requirements under legislation to provide due diligence compliance in all areas of operation.
Our programs cover new employee indoctrination as well as ongoing employee review and upgrade training. We require and insist that all suppliers and subcontractors comply with our safety requirements and also upgrade and review their policies on a yearly basis, as part of a continuous improvement process.
We have a full time safety coordinator, who, in conjunction with upper management, is responsible for compliance and implementation. A copy of our program is available for your review.
We address the following areas of Safety:
OSHA for Construction
OSHA for Industrial
MOL TQAA requirements
MOT certification requirements
TSSA test, inspection and certification standards
MOE standards and review requirements
ESA inspections and approvals